We are a well established friendly martial arts group based in St. Albans, Hertfordshire. Training is kept informal, providing a practical and systematic training environment. We welcome beginners and experienced students who may be from other schools and are open minded to students who come from different disciplines with different ideas. Here you will find information about our club, as well as history, updates of recent news and events, videos, photos and discussions.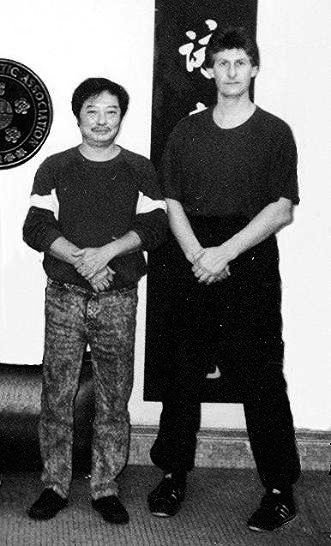 Ving Tsun Kung Fu is one of the most realistic martial arts you can learn. Itís simple, direct and efficient. Size, age and gender are no barrier to learning and its techniques and principles are taught around the world to law enforcement, the military, special forces and security professionals.

Ving Tsun does not use fancy techniques that are nice to look at but are impractical and ineffective in a real situation. It is designed to neutralise a threat quickly allowing you to escape. Itís not about posing or choreographed, unrealistic fighting. Ving Tsun does not take years of training to learn to become effective. Since it does not rely on physical build or strength, Ving Tsun's effectiveness is not diminished by the practitionerís age, size or weight as much as other styles.

Clive Potter has over 40 years experience in Ving Tsun. He started learing Ving Tsun in 1971, but did not train directly as a student of Wong Shun Leung until the mid 80's. He was then given a certificate to teach by Wong Shun Leung in 1990. The Wong Shun Leung Ving Tsun Kung Fu Association UK was then founded with the permission of Wong Shun Leung in 1994 and has its headquarters in St. Albans in Hertfordshire. It also has other schools throughout the United Kingdom, Austria, U.S.A., Iran, Italy, Belgium and France.
Both private lessons and classes are available. See our "Classes" page.